At Spearfish, we speak with consumers on their turf – in the same environment where they process the consideration and selection decisions for that product or service.
We speak to them in plain, "consumer" language, never using the lingo of consumer insights or internal corporate speak. That way, participants don't have to guess what we're talking about. Whether for focus groups or one-on-one interviews, the size of the groups we recruit is based on the assignment at hand – some need to be smaller and more intimate, others can be larger to allow greater participation. We regularly intercept customers at retail, giving them the floor to share real thoughts in real time.
Our on-premise intercepts blur the distinction between quant and qual by regularly capturing feedback from over 100 to occasionally 500+ consumers for each assignment. As a skilled moderator, Dwight Fletcher's engaging, conversational style uncovers insights which help us craft strategic reports featuring the richness of qualitative with the scope of a quant study. He also reviews every minute of every focus group tape to capture verbatims exactly and see body language he might have missed during the quick, back-and-forth, highly energized discussions he leads.
It's one of the reasons why clients consider the insights reports from Spearfish to be among the most thorough in the industry.
For each challenging assignment, the Spearfish recruiting team reaches out into its vast personal network across the U.S. to find profiled consumers who have never participated in research studies (We never use the same participants twice.). Because Spearfish doesn't utilize respondent databases (where professional respondents reside), our network is always changing, consisting of personal contacts of personal contacts.
Participants all have a lifestyle and life stage connection with each other – as friends, associates, peers or neighbors. This enables us to get into the meat of the discussion very quickly. If you do the math, we spend roughly twice as long "going deep" than is possible in traditional groups, where any professional moderator will tell you that it takes roughly 45 minutes to an hour to warm up a group of strangers.
We target people who can contribute to a discussion in a meaningful way and who hold divergent points of view on the specific topics at hand to encourage and ensure solid crosstalk and legitimate across-the-board feedback and mindset exploration.
If you do the math, you'll realize that we spend roughly twice as long "going deep" than is possible in traditional groups, which translates to richer, more thorough insights.
why our consumers reveal more
We are happy to conduct focus groups in traditional facilities, but we would like to first get the chance to explain why we feel our venue recommendations offer a better solution. While traditional groups are like studying animals at the zoo, ours are like studying animals in the wild. Who wants to be bombarded with questions in a "caged" environment with a bunch of strangers?
The venues are chosen based on what makes the most sense for the initiative at hand. And our clients get the opportunity to sit in the same room with the participants and query them along with the moderator. For those who are genuinely interested in getting close to consumers, this set-up is ideal.
Spearfish has conducted sessions and intercepts in homes, police stations, airport terminals, physicians' offices, basketball arenas, casinos, car shows, resorts and hundreds of restaurants and retail stores – all to get close to where consumers are processing the decisions we are exploring.
In short, this approach fosters openness, candor, and much more productive sessions.
If you put the higher-quality consumers Spearfish recruits into a venue that's more conducive to the dynamics of their lifestyle, you will consistently get better results.
Clients consistently laud our reports as being the most thorough in the industry, and our turnaround is unmatched, despite watching every minute of every video and investing the time to capture the game-changing insights and formulate the strategic directives for which Spearfish is known.
Our findings open up new thinking and have direct impact on our clients' strategies, a unique benefit of working with Spearfish versus other moderator or insights services.
Capturing game-changing insights and formulating strategic directives.
among the best in the business
Spearfish CEO Dwight Fletcher conducts all the group sessions, consumer interviews and strategic report development. He makes consumer participants feel comfortable and relaxed so that they will reveal their most candid and innermost thoughts and feelings on the topic at hand, since they're free to engage in normal conversation. His team of insight professionals handles the rest: recruiting, video taping, video editing, quick drawing, and logistics.
A Dallas native, Dwight graduated from Harvard and then received his MBA in Marketing Strategy from The University of Texas at Austin. He spent thirteen years at advertising agencies Tracy-Locke and DDB, leading strategic development for Frito-Lay, Pepsi-Cola, GTE, Kraft Foods, Level 3 Communications and UtiliCorp United, the latter two involving the challenges associated with marketing start-ups.
Dwight formed Spearfish in 2000, where he has successfully leveraged his career-long interest and experience in consumer insights, focusing on positioning and concept development for a varied client roster.
the talented teams which deliver breakthrough insights
Our team of professionals "get it" and understand how to deliver what the most demanding clients expect from their consumer insights partner.
Recruiting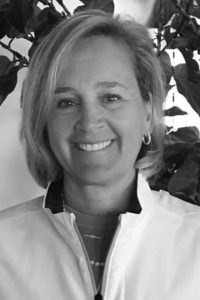 Becky Rios in Houston and Millye Hale in Dallas lead our recruiting efforts. A unique but very appealing aspect of our recruiting approach is that we only recruit consumers who have never participated in focus groups before. And we don't use respondent databases, so the issue of "professional respondents" doesn't apply to us at Spearfish. Instead, we leverage the participants' own personal networks of friends, associates and peers to give us their fresh perspectives on every issue. So, when our moderators walk into the room, participants are already engaging with each other, and we begin to capture deeper sentiments and motivations much earlier than with groups which rely on strangers from respondents used many times before, sometimes several times a month.
Video Capture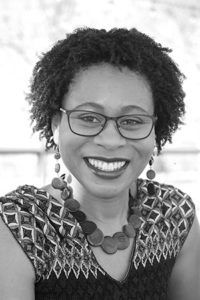 Our videotaping team, led by Doneda Bailey in Dallas, engages with participants from inside the room, sitting right next to the moderator and utilizing a professional camcorder to pan around the group and zoom in and out to capture critical moments in the discussion. The resulting quality of the video and mini movies produced by Bailey and her team have stopping power for C-level executives and senior marketing staff, who are used to viewing the low quality, low energy video segments the facilities produce.
Graphics and Quick Draw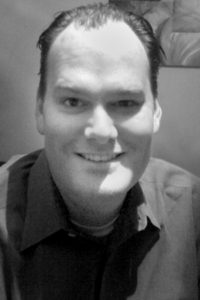 David Lowe heads up our graphics area, and Ernie Pacheco handles all quick draw assignments where new products are tested and new concepts need to be generated.
When You Need Big Numbers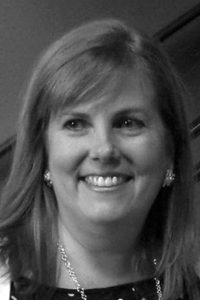 Cindy Herrod leads our quantitative practice, bringing Fortune 50 experience to all of our clients, large and small. Our quant focus is on primary market research, using a variety of customized  analysis techniques to match the complex, dynamic situational challenges our clients face.
Our findings will clarify the path to informed solutions, breathing life into the numbers with the voice of the consumer in every format.